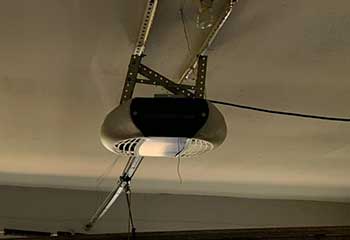 Garage Door Opener Replacement
Customer Issue: Mrs. McDaniel wanted to make her garage into a home gym, but needed more overhead space for equipment.
Our Solution: We recommended that Mrs. McDaniel replace her old overhead garage door opener with a new wall-mounted version. Specifically, our experts felt a Chamberlain RJO70 model would be the best fit. It functions quietly and has Wi-Fi for smartphone use. Once we removed the old overhead opener and bar, our team installed the new Chamberlain and connected it to the door and power.
Rachel McDaniel
- Mint Hill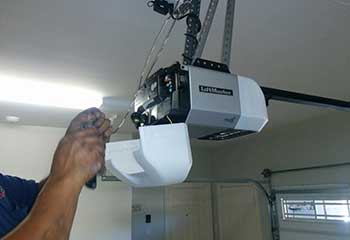 Garage Door Troubleshooting
Customer Issue: The customer needed to have his garage door working by the evening, and for now it just wasn't opening very far.
Our Solution: Our solution focused on the garage door opener's force and travel limit settings. As suspected, the settings had somehow slipped lower, causing the opener to recognize a shorter travel distance as its stopping point. Recalibrating the opener settings solved the problem entirely.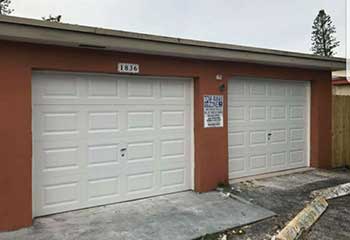 New Garage Door Installation
Customer Issue: Ms. Faruk wanted to add an automatic garage door to a high income rental unit she was upgrading for future tenants.
Our Solution: The customer wanted something quiet, reliable, and user-friendly, but not too fancy or expensive. Our custom creation ended up with a LiftMaster 8500 wall-mounted opener, some aluminum panels with a Clopay track and hinge set, and a compatible torsion system from Sears.
Gianna Faruk
- Hemby Bridge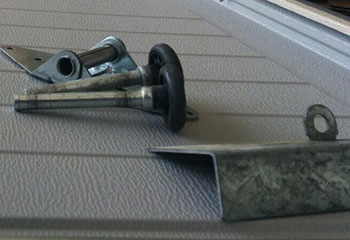 Roller Replacement
Customer Issue: Several of the rollers in Mr. Todd's garage door had cracked and the door would not move in the track.
Our Solution: Our technician replaced the broken rollers, realigned the door, and then tested the door to make sure it was operating properly.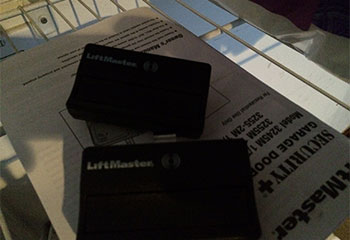 Opener Remote Control Failed
Customer Issue: Mr. Martin called for our help when his remote control would not work.
Our Solution: Our technician replaced the batteries and reprogrammed the remote control so that it operated properly. He then verified the garage door was functioning properly before leaving.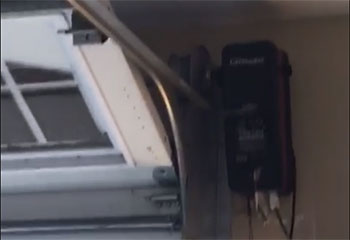 Sensor Alignment
Customer Issue: Mr. Little called us when he determined his sensor was not working properly.
Our Solution: Our technician discovered a short circuit in the sensor and repaired the problem. He then made sure the door was operating properly before completing his visit.
Eugene Little
- Mint Hill